Culture, Mission, Values
Personal Service … In a Professional Manner!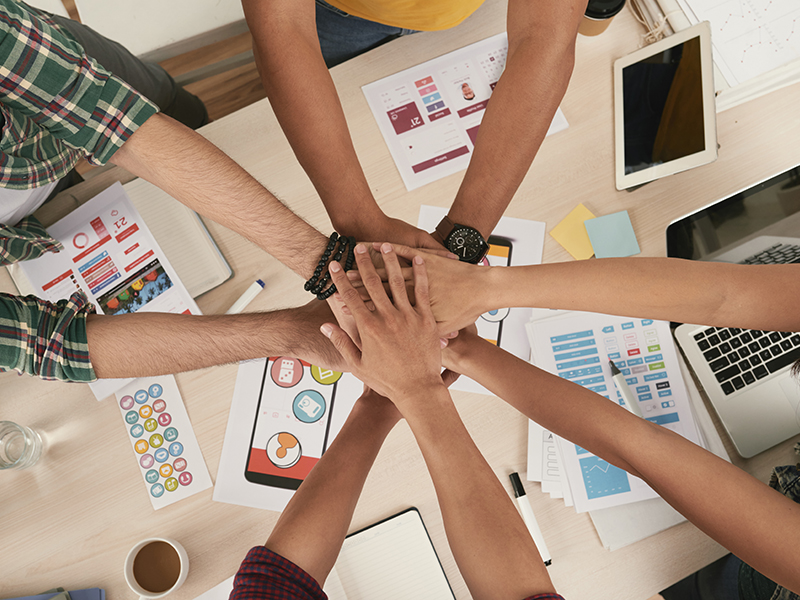 Our role in your company is to communicate a great image to your callers and give them the right impression about you and your company. So, we work hard to do what you need. We are your team!
Our staff understand that we all make it happen together. We work hard to increase customer satisfaction – your customers and ours. The people who work in our offices, on your behalf, are dedicated and care. Come visit and feel the culture!
It is our goal to keep you as a satisfied and happy customer. We want to provide Personal Service in a Professional Manner!
Our Core Values remind us what is important: F. I. R. S. T. Go Beyond the Call:
First Impressions Matter: Be ready for every interaction and make every call count!
Integrity and Ingenuity Define Us: Be part of a solution, not part of a problem!
Respect for All: Treat customers, callers and each other with respect.
Smile and Make it Fun: Be serious, but have fun and keep a smile on your face – it will appear in your voice.
Teamwork: Share knowledge and work together so everyone wins.
Go Beyond the Call: "Good enough" isn't! Make it great! Under promise and over deliver!
MISSION STATEMENT
It is our Mission to assist our customers in their businesses, by providing successful and competent communications with their callers, web chat visitors, emailers and any other form of contact of which we take part. We are committed to professionalism, and we honor the privacy of our customers while being extremely helpful, compassionate and efficient.
A word about confidentiality and ethics:
Tel-Us is bound by three codes- The Secrecy of Communications Act, The ATSI Code of Ethics, and the rules of HIPAA. We are aware of our responsibilities to our customers to maintain their business information in a proper manner and we take your privacy into consideration at all times. If you are in the health services business, we have an industry approved Business Associate Agreement (BAA) ready for your benefit. Please ask us for this when you sign up for out services.
CORE VALUES
Our Core Values are posted at each of our work stations. When in doubt about what we are doing, or whether a decision is right, we use the Core Values as a guide and see if the decision matches our values.
OUR CULTURE
When you visit our office, you'll feel welcome, and you'll notice that everyone wants to greet you! At Tel-Us, we work as a team – your team!
TEAM: Together, Everyone Achieves More.
From the initial conversation where we find out how we can serve you, to the programming and set up of your customized account, through the training of our agents, we want to become an integral part of your business.
testimonials

What our customers have to say
Having used several answering services with different companies through the years, Tel-Us has exceeded expectations. The majority of our customer response is over the phone and we needed a reliable service to handle the ups and downs of a new direct response company. Tel-Us has had no problem delivering. Additionally, their defining attribute is ...
Ryan Miller

Kumato Labs
You are all so wonderful!!! Many thanks for the wonderful note and for always taking such good care of us!!! Sending our best to all of you!!! Felice & Roger
Felice Freeman

Infectious Awareables
My best decision in my advertisement dollar was to hire Tel-Us to handle my incoming calls and secure my customer service by having someone answer all my calls 24 hours a day. I recommend Tel-Us to anyone who wants to secure a return on their advertising dollar.
Santos Lozoya

Century 21 Community
Tel-Us Answering Service has been working with us since 2001. Their employees are prompt, efficient as well as courteous. It is a pleasure working with them. We look forward to the future with Tel-Us.
– Angela C. Herndon, SUPERVISOR

RECRUITMENT DEPARTMENT
We've been working with Tel-Us since 2002. Stacy, Cheryl and the rest of the crew have been a pleasure to work with and we\'d highly recommend their services to anyone looking for a World Class call center. Tel-Us has always knocked one out of the park for us.
Dave Perron & Brad Sondecker

Prostate Cancer Foundation and Home Run Challenge