Answering Service
for Medical Offices Throughout Los Angeles and Southern California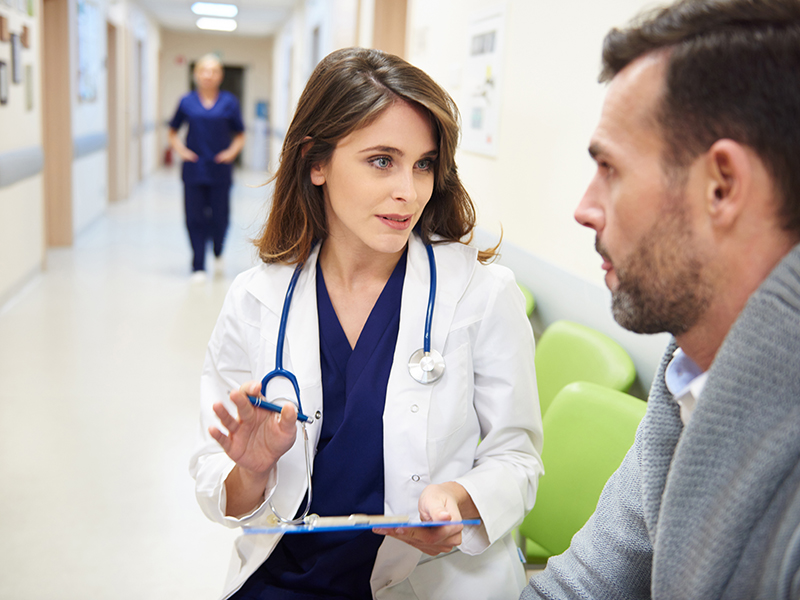 We provide cost-effective and necessary solutions to the medical industry 24/7/365. We are experts at triaging calls so on-call doctors are not bothered for office calls. We understand what medical offices need and how patients need to be handled when they are distressed. Hospitals and doctors use us to be efficient and accurate.
We cater to all types of healthcare offices including medical offices, dental practices, home health agencies, hospice, and all types of specialists. We handle everything from dispatching calls to the right professionals, scheduling appointments, answering emergency calls, calming patients, and taking simple office calls. We can also be your overflow reception team during office hours when you need us.
We value the privacy of your patients—just as you would and follow HIPAA rules as they relate to our services. We have a Business Associate Agreement prepared for our industry that is ready to go. We sign, you sign, and we each file a copy so you are following the proper procedures for a Covered Entity. In addition, we offer Secure Messaging—keeping your messages protected between us!
Answering Service for Physicians and Doctors
We are an integral part of every medical office we work with. We understand how to empathize with patients and maintain the protocol of your medical offices. With the input of the doctors and the direction of the office manager, we will tailor our service to your needs.
Protocol for dispatching hospital calls or urgent patient calls may be different than how you prefer we handle non-urgent calls. Whatever makes your office run smoothly, we are here to work with you. You may want live agents to handle only urgent or emergency calls and all other calls to a voicemail box. Or, we can send non-urgent calls to each doctor's assistant via email if that is the best option. Together we build an account that works for your office.
We have great tools that we use for our medical accounts including:
On-Call Scheduler - You can enter the on call online or we can do it for you
Secure Messaging - HIPPA compliant texting
Appointment Scheduling - Online program you can use
Let's talk about what works for you!
testimonials

What our customers have to say
Having used several answering services with different companies through the years, Tel-Us has exceeded expectations. The majority of our customer response is over the phone and we needed a reliable service to handle the ups and downs of a new direct response company. Tel-Us has had no problem delivering. Additionally, their defining attribute is ...
Ryan Miller

Kumato Labs
You are all so wonderful!!! Many thanks for the wonderful note and for always taking such good care of us!!! Sending our best to all of you!!! Felice & Roger
Felice Freeman

Infectious Awareables
My best decision in my advertisement dollar was to hire Tel-Us to handle my incoming calls and secure my customer service by having someone answer all my calls 24 hours a day. I recommend Tel-Us to anyone who wants to secure a return on their advertising dollar.
Santos Lozoya

Century 21 Community
Tel-Us Answering Service has been working with us since 2001. Their employees are prompt, efficient as well as courteous. It is a pleasure working with them. We look forward to the future with Tel-Us.
– Angela C. Herndon, SUPERVISOR

RECRUITMENT DEPARTMENT
We've been working with Tel-Us since 2002. Stacy, Cheryl and the rest of the crew have been a pleasure to work with and we\'d highly recommend their services to anyone looking for a World Class call center. Tel-Us has always knocked one out of the park for us.
Dave Perron & Brad Sondecker

Prostate Cancer Foundation and Home Run Challenge