Why Tel-Us?
What makes TEL-US the service of choice?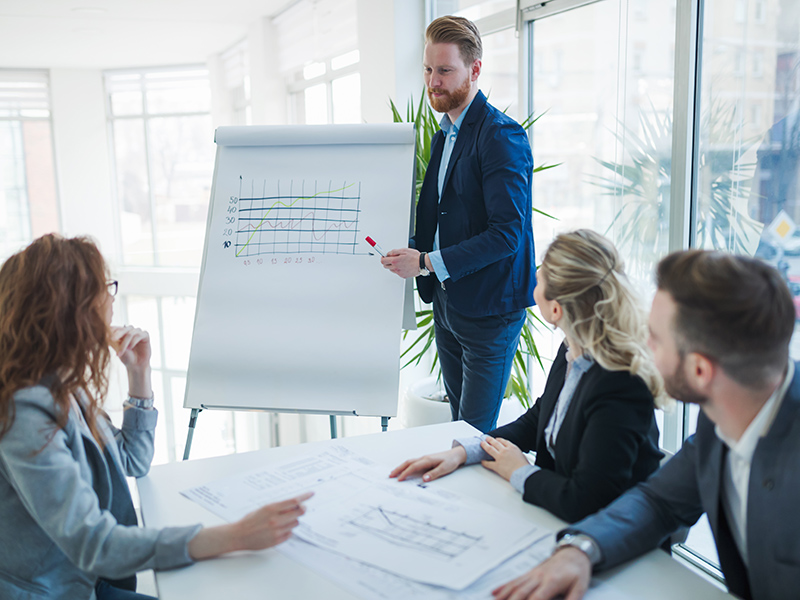 Tel-Us has over 39 years of experience and we offer personalized, high quality service. We hope you recognize our customized process right from the start, along with our accessibility. When we work with you, we ask a lot of questions so we can learn how to be the best call center for you and your business. By understanding what you do, we can determine the best way to help you with all the different services we can provide.
We are malleable and can do as much or as little as makes sense for your office. We can start as a simple message center and grow into an integral part of your internal staff if that helps your overall office. Our goal is to help you at whatever level you are comfortable.
Our rates are competitive and allow us to provide customized & high quality service for our customers. Our aim is to meet our customers' needs at a rate that makes sense for them, while allowing us to provide the friendly, capable staff who treat your callers with care. Our packages are geared toward your business, the number of calls you receive, and length of time our agents will spend working for you.
We care and we are here for you. We will handle your calls, so you can do what you do best for your clients, patients and customers.
---
Tel-Us when you would like to get started! We cannot wait to work with you!
---
Features & Benefits
Below are some of the features and benefits we can incorporate into any account we setup.
Overflow calls:During the business day, you can forward your overflow to us by having delayed or busy call forwarding on your lines.
Backup assistance for your office staff and you never miss a call or have a busy signal.
After Hours Answering: Evenings, Weekends and Holidays.You are free to enjoy your time off while we take care of your calls! You can offer 24/7 service and only be working when needed.
Bilingual Agents who speak both English & Spanish

Your callers feel comfortable when English is their second language. You can expand your market in Los Angeles or anywhere where Spanish speakers may need your assistance.

Personalized Music on Hold: You can provide us with any .wav file to be used when any call for your account is placed on hold.

You can promote your services or choose the music you want representing your company. Your callers will learn more about your company if they have to wait to speak with you.

Combination of Voice Mail with Live Agents: You can use any combination of live answer and voicemail services.

You can give out information to callers before they reach an agent so that you use our agents most efficiently. Save money on calls that go into the voicemail message option.

Scheduling Program & Appointment Setting:

We can help you book appointments and the program is online giving you access too!

On Call Scheduler with Members: Accessible to you via the online web portal. Each On Call person can have their own instructions.

Our agents see the on call schedule setup by you or our office. You can make changes which immediately appear when your account is accessed.

Directories: List of Properties & On Call Personnel, Employee Lists, Office Extension Directory, Etc.

You give us a file we can upload and our agents will use our directory feature to find the info needed to dispatch calls or connect your callers to the right person.

Online Web Portal: These are all ways to review and access your messages. You can forward them, email them and see any activity related to your calls.

You can get your calls anytime and anywhere! If you use our Online Web Portal (My Tel-Us Online), you have access to your calls and can even enter in temporary instructions yourself.

Secure Messaging:

Secure, Hipaa compliant texting of your messages. Online program allows your office to send secure text as well. Groups can send to each other. Xrays or other files can be attached and shared– securely!

Intelliform: Large format to allow for scripting, drop down menu selections, formulas etc.

When you need more than just a simple message slip, we have the tools we need to handle all types of calls!
testimonials

What our customers have to say
Having used several answering services with different companies through the years, Tel-Us has exceeded expectations. The majority of our customer response is over the phone and we needed a reliable service to handle the ups and downs of a new direct response company. Tel-Us has had no problem delivering. Additionally, their defining attribute is ...
Ryan Miller

Kumato Labs
You are all so wonderful!!! Many thanks for the wonderful note and for always taking such good care of us!!! Sending our best to all of you!!! Felice & Roger
Felice Freeman

Infectious Awareables
My best decision in my advertisement dollar was to hire Tel-Us to handle my incoming calls and secure my customer service by having someone answer all my calls 24 hours a day. I recommend Tel-Us to anyone who wants to secure a return on their advertising dollar.
Santos Lozoya

Century 21 Community
Tel-Us Answering Service has been working with us since 2001. Their employees are prompt, efficient as well as courteous. It is a pleasure working with them. We look forward to the future with Tel-Us.
– Angela C. Herndon, SUPERVISOR

RECRUITMENT DEPARTMENT
We've been working with Tel-Us since 2002. Stacy, Cheryl and the rest of the crew have been a pleasure to work with and we\'d highly recommend their services to anyone looking for a World Class call center. Tel-Us has always knocked one out of the park for us.
Dave Perron & Brad Sondecker

Prostate Cancer Foundation and Home Run Challenge